We service the following models:
Porsche Boxster
Boxster S
Porsche Cayman
Cayman S
Porsche 911
Porsche 993
Porsche 996
Porsche 997 Turbo)
Porsche Cayenne
Porsche 928
Porsche 944
Porsche 968
Other Porsche Models
It's extremely important for the long-term health of your Porsche , and the safety of you and your passengers, that you have your Porsche serviced according to its regular maintenance intervals. Check your maintenance manual or give us a call for specific maintenance requirements and recommendation.
Performing preventive maintenance on their vehicle can save you money over the years.  For example, having the oil changed every 4,000 miles often helps your car use fuel more efficiently. This increased efficiency can help you get better gas mileage.
A properly-maintained vehicle will attract a higher selling price than a vehicle that is in disrepair. Usually, the small amount of time and effort it takes to maintain your car is well-compensated by the higher resale value you will enjoy when you sell it.
Porsche Scheduled Maintenance
15,000
Check air cleaner/element
Check air cooling system
Check automatic transaxle fluid
Check brake fluid
Check brake line, hoses and clamps
Check level
Check cruise control system
Check door hinges and locks
Check driveshaft boots
Check electrical system
Check fluids and lubricant levels
Check heating and ventilation system
Check lights and controls
Check manual transaxle fluid
Check power steering fluid
Check steering system
Check tires
Check windshield wiper and washer system
Replace air cleaner/element
Replace engine oil
Replace oil filter
30,000
Check air cooling system
Check automatic transaxle fluid
Check axle
Check belts
Check brake line and hose connections
Check brake system
Check clutch pedal play
Check coolant hoses and clamps
Check cruise control system
Check door hinges and locks
Check driveshaft boots
Check electrical system
Check exhaust system
Check fluids and lubricant levels
Check heating and ventilation system
Check lights and controls
Check manual transaxle fluid
Check parking brake system
Check power steering system
Check throttle position system
Check tie rod ends
Check tires
Check windshield wiper and washer system
Replace air cleaner/element
Replace engine oil
Replace oil filter
Replace spark plugs
45,000
Check air cleaner/element
Check air cooling system
Check automatic transaxle fluid
Check brake fluid
Check brake line/hoses and connections
Check coolant level
Check coolant hoses and clamps
Check cruise control system
Check door hinges and locks
Check driveshaft boots
Check electrical system
Check fluid and lubricant levels
Check heating and ventilation system
Check lights and controls
Check manual transaxle fluid
Check power steering fluid
Check steering system
Check tires
Check windshield wiper and washer system
Replace air cleaner/element
Replace engine oil
Replace oil filter
60,000
Check air cooling system
Check air cleaner/element
Check automatic transaxle fluid
Check axle
Check brake fluid
Check brake line/hoses and connections
Check brake system
Check clutch pedal play
Check coolant hoses and clamps
Check cruise control system
Check door hinges and locks
Check driveshaft boots
Check electrical system
Check exhaust system
Check fluids and lubricant levels
Check fuel system
Check heating and ventilation system
Check lights and controls
Check manual transaxle fluid
Check parking brake system
Check power steering system
Check seat belts
Check steering system
Check throttle position system
Check tie rod ends
Check tires
Check windshield wiper and washer system
Replace air cleaner/element
Replace belts
Replace engine oil
Replace oil filter
Replace spark plugs
75,000
Check air cooling system
Check air cleaner/element
Check automatic transaxle fluid
Check brake fluid
Check brake line/hoses and connections
Check coolant hoses and clamps
Check coolant level
Check cruise control system
Check door hinges and locks
Check driveshaft boots
Check electrical system
Check fluids and lubricant levels
Check heating and ventilation system
Check lights and controls
Check manual transaxle fluid
Check power steering system
Check steering system
Check tires
Check windshield wiper and washer system
Replace air cleaner/element
Replace engine oil
Replace oil filter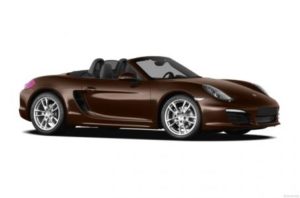 90,000
Check air cooling system
Check axle
Check belts
Check brake line/hoses and connections
Check brake system
Check clutch pedal play
Check coolant hoses and clamps
Check cruise control system
Check door hinges and locks
Check driveshaft boots
Check electrical system
Check exhaust system
Check fluids and lubricant levels
Check fuel system
Check heating and ventilation system
Check lights and controls
Check parking brake system
Check power steering system
Check seat belts
Check steering system
Check throttle position system
Check tie rod ends
Check tires
Check windshield wiper and washer system
Replace air cleaner/element
Replace automatic transaxle filter
Replace automatic transaxle fluid
Replace differential fluid
Replace engine oil
Replace oil filter
Replace manual transaxle fluid
Replace spark plugs
105,000
Check air cleaner/element
Check air cooling system
Check automatic transaxle fluid
Check brake fluid
Check brake line/hoses and connections
Check coolant hoses and clamps
Check coolant level
Check cruise control system
Check door hinges and locks
Check driveshaft boots
Check electrical system
Check fluids and lubricant levels
Check heating and ventilation system
Check lights and controls
Check manual transaxle fluid
Check power steering system
Check tires
Check windshield wiper and washer system
Replace air cleaner/element
Replace engine oil
Replace oil filter
120,000
Check air cooling system
Check automatic transaxle fluid
Check axle
Check brake line/hoses and connections
Check brake system
Check clutch pedal play
Check coolant hoses and clamps
Check cruise control system
Check door hinges and locks
Check driveshaft boots
Check electrical system
Check exhaust system
Check fluids and lubricant levels
Check fuel system
Check heating and ventilation system
Check lights and controls
Check manual transaxle fluid
Check parking brake system
Check power steering system
Check seat belts
Check steering system
Check throttle position system
Check tie rod ends
Check tires
Check windshield wiper and washer system
Replace air cleaner/element
Replace belts
Replace engine oil
Replace oil filter
Replace fuel filter
Replace spark plugs
Other Services Offered
Air Conditioning
Brakes & Shocks/Struts
Complete Exhaust Repair
Coolant System Flush (every 2-3 years)
Electrical Diagnostic and Repair
Emissions Failures Repair
Engine Repair
Parts and accessories
Pre-Purchase Inspections
Suspension Front/Rear
Transmission Rebuild
Upholstery (convertible tops, seat, carpets, etc..)
We also service all makes and models. Please call us for your next service appointment 770-496-0890